Since 2018, I work at OCamlPro, a French start-up promoting the programming language OCaml through several projects, including the study of the Tezos cryptocurrency. Check out TzScan for more info about Tezos !

Before that, I worked on C programs Model Checking at the Software Safety and Security Laboratory, at the CEA. I mainly worked on the development of Frama-C, an open-source framework for the development of C programs verification applications.
Development of the model-checker CaFE, based on the temporal logic CaRet
Development of the loop invariant generator Pilat, available on GitHub
Development of OCaml libraries of polynomials and matrices (used in Pilat)
You can contact me here.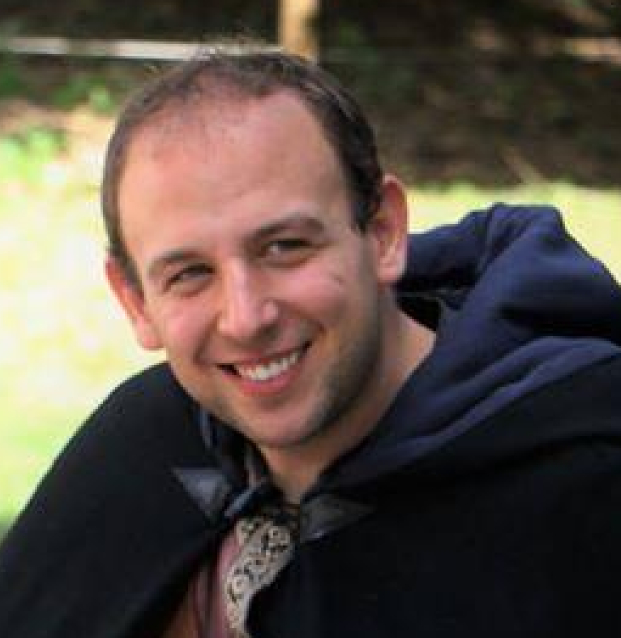 My courses
2017

INF441 - Advanced programming - Ecole Polytechnique
Kaustuv Chaudhuri, Steven de Oliveira, Hugo Illous, Samuel Mimram, Mario José Parreira Pereira, Xavier Rival, Pierre-Yves Strub

Ocaml
Functionnal programming
Abstraction

2016

INF411 - Programmation and algorithms - Ecole Polytechnique
Jean-Christophe Filliâtre

Java
Basic data structures (Linked list, trees,...)
Genericity



INF431 - Concurrency and distributed computing - Ecole Polytechnique
Roberto Blanco, Kaustuv Chaudhuri, Steven De Oliveira, Cezara Dragoi, Eric Goubault, Samuel Mimram, Giselle Reis, Christelle Rovetta, Francesco Zappa Nardelli


Java
Complexity
Threads, locks
Map-reduce, Hadoop, RMI

Homework : Strange programs and behaviors

2015

INF472 - Web applications - Ecole Polytechnique
Steven de Oliveira, Baptiste Desprez, Andrey Ivanov, Christelle Rovetta, Olivier Serre


HTML, CSS, PHP
Databases (MySQL)
Security, javascript, ajax

Open course (in french) : jQuery
Publications
2018

De Oliveira Steven, Prevosto Virgile, Peter Habermehl and Bensalem Saddek (RP 2018)
Left-eigenvectors are certificates of the Orbit Problem


This paper investigates the connexion between the Kannan-Lipton Orbit Problem and the polynomial invariant generator algorithm PILA based on eigenvectors computation. Namely, we reduce the problem of generating linear and polynomial certificates of non-reachability for the Orbit Problem for linear transformations with rational coefficients to the generalized eigenvector problem. Also, we prove the existence of such certificates for any transformation with integer coefficients, which is not the case with rational coefficients.

De Oliveira Steven (Manuscript)
Finding constancy in linear routines


This thesis presents new insights on loops containing linear and polynomial instructions. It is already known that linear loops are polynomially expressive, in the sense that if a variable evolves linearly, then any monomial of this variable evolves linearly. The first contribution of this thesis is the extraction of a class of polynomial loops that is exactly as expressive as linear loops, in the sense that there exists a linear loop with the exact same behavior. Then, two new methods for generating invariants are presented. The first method is based on abstract interpretation and is focused on a specific kind of linear loops called linear filters. Linear filters play a role in many embedded systems (plane sensors for example) and require the use of floating point operations, that may be imprecise and lead to errors if they are badly handled. Also, the presence of non deterministic assignments makes their analysis even more complex. The second method treats of a more generic subject by finding a complete set of linear invariants of linear loops that is easily computable. This technique is based on the linear algebra concept of eigenspace. It is extended to deal with conditions, nested loops and non determinism in assignments. Generating invariants is an interesting topic, but it is not an end in itself, it must serve a purpose. This thesis investigates the expressivity of invariants generated by the second method by generating counter examples for the Kannan-Lipton Orbit problem. It also presents the tool PILAT implementing this technique and compares its efficiency technique with other state-of-the-art invariant synthesizers. The effective usefulness of the invariants generated by PILAT is demonstrated by using the tool in concert with CaFE, a model-checker for C programs based on temporal logics.

2017

2016

2015

I enjoy :

Programming
Playing go
Teaching
Cryptographying

Powered by Akka